Telescopic stands for shows
An ideal solution for maximising and making the most of your infrastructure (multi-activity rooms, auditoriums, conference rooms, exhibition rooms etc.), safely and free from constraints.
Telescopic stands for shows offer the same functional benefits as their sport counterparts. Their dimensions, level differences in stages or double stages, and wide choice of folding seats and finishes make them an ideal solution to allow changes in configurations to suit the shows that are to be put on.
Telescopic stands for shows can be folded back to occupy minimum space; once unfolded, they offer spectators the comfort of the best venues and maximum visibility.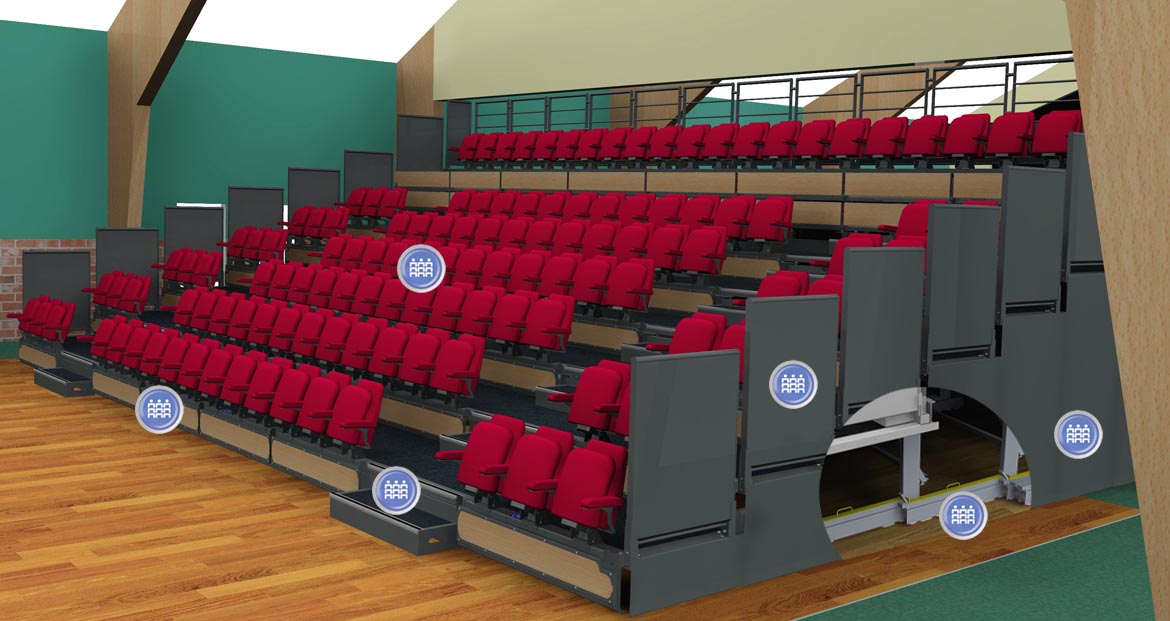 Husson advantages
exclusive patented systems that provide automatic and fast installation and full safety
an exclusive patented wheel system: while in use, the wheels of telescopic stands fold away automatically and the stands are then supported by distribution pads.


benefits

: significant reduction of pressure on the floor to avoid piercing; high durability and safety.
proven ruggedness thanks to materials, machining and assemblies that have been tried and tested
a wide choice of seats and finishes, accessories, colours etc.
Very high safety, thanks to our commitment to go beyond compliance with national and European standards and regulations (EN 13200-5).