Demountable stands
Demountable stands for sport or cultural events
Whether for temporary or permanent use, outdoors or indoors, demountable stands are ideal in all situations that call for quick installation and removal, such as sports meets, theatres, outdoor shows, conferences etc.
Husson demountable stands offer optimum visual comfort, versatility, safety and cost effectiveness.
They use standard components that are easy to transport and assembled in a very short time by self-locking for multiple assembly combinations, with full safety guarantees (compliance with EN 13200 European standards).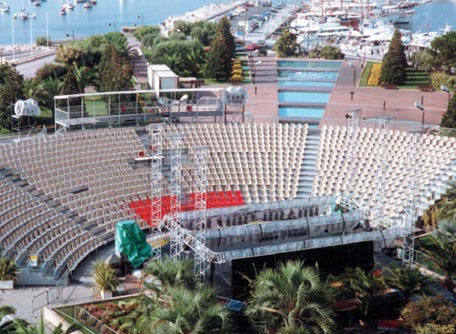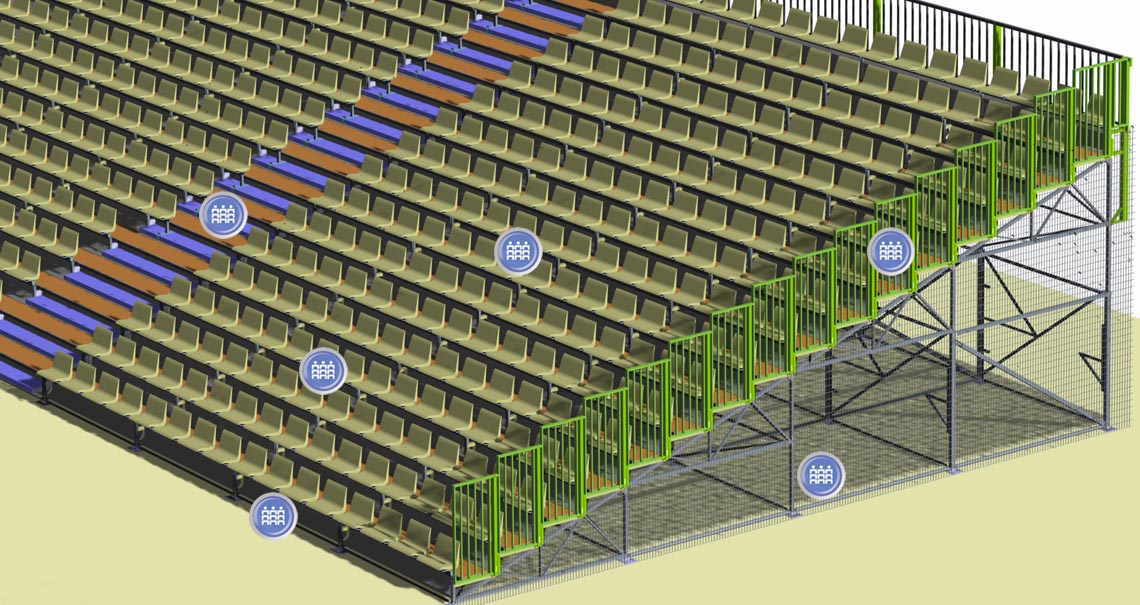 Husson advantages
extensive experience of the designing, manufacture and installation of demountable stands
sales engineers close to you, assisted by an integrated designing department with comprehensive 3D CAD resources to provide you with optimised solutions regardless of your project.
teams of professional fitters at your service
proven ruggedness thanks to standard modules that have been tried and tested for a long period of time
a wide choice of seats and finishes, accessories, colours etc.
The safety offered by a major manufacturer (European EN 13200 standards).