A three-masted galleon for a tailor-made playground.
16 Nov 2018
A playground should allow children to let off steam, have fun and make their imagination run wild.
Children spend a lot of time there, especially during their holidays.
That's why Camping Sunêlia-L'Atlantique in Fouesnant decided to ask Husson International to create a tailor-made playground that little ones can only dream of.
The importance of playgrounds.
For children's well-being and development, play must be a source of stimulation.
Playing allows them to develop not only their cognitive functions but also their social functions.
In a playground a child learns to solve problems, to apply actions and practices to solve them, and also to cooperate and collaborate with other children. Children express themselves, explore and really enjoy playing in what becomes a real source of learning and stimulation for them.
A playground allows children to better understand the world around them and to make every effort to take part.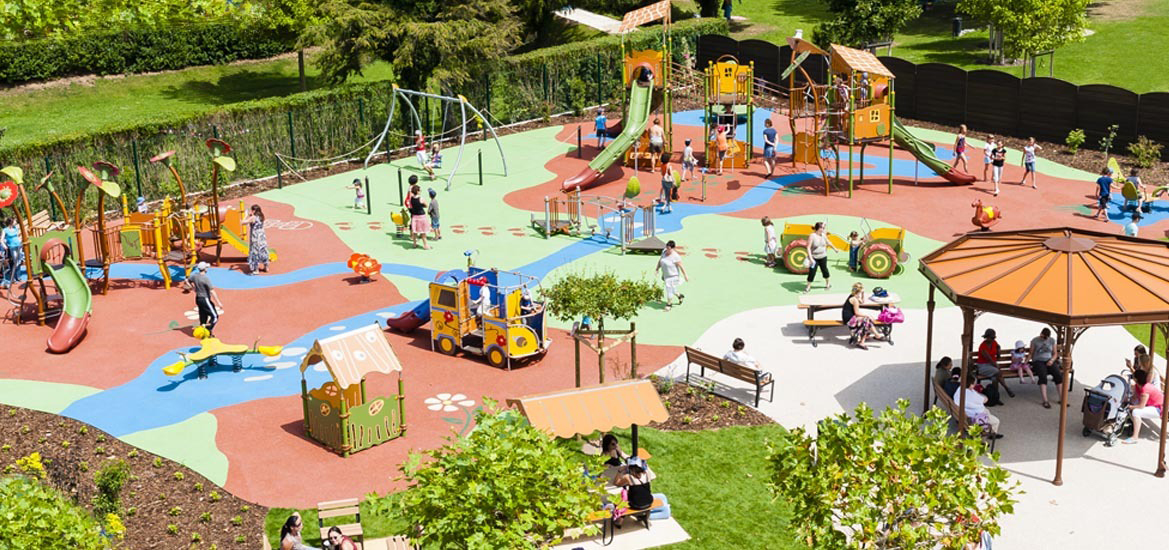 Playing outside and its benefits.
Having children play outside is particularly important.
Outside, children can move, run, shout and release all their stress. They feel more free, which is particularly good for them.
An outdoor play area makes them move their bodies (much more than a traditional indoor game) and allows them to expend more energy. They jump, climb, slide, hang, clamber and develop their agility and mobility.
Playing outside in a playground truly is a fun activity for children, and definitely not something they'll complain about.
Customised design at Husson International.
The creation of this tailor-made playground is based on the desire to design a unique and very thematic space.
What better than on the coast of the Atlantic than to allow children to "go to sea"? This is the ideal place to give them a ship to stimulate their imaginations.
Our designers then worked on the theme and decided to design an original playground that hadn't been done before.
Based on our Magic'Color range, this boat is inspired by the famous sailing ship called a galleon.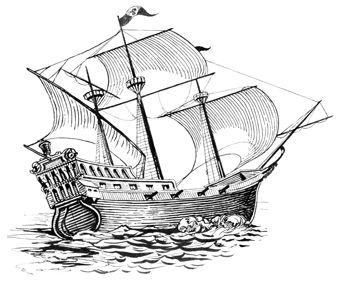 Our goal was to:
design a realistic project with dimensions that remain faithful to a real ship,
provide an original and fun play space,
provide a themed play area in which children can give free rein to their imaginations.
A rich and fun playground.
With its extraordinary dimensions (20m long and 10m high), this three-masted ship is an infinite play area which children can't resist.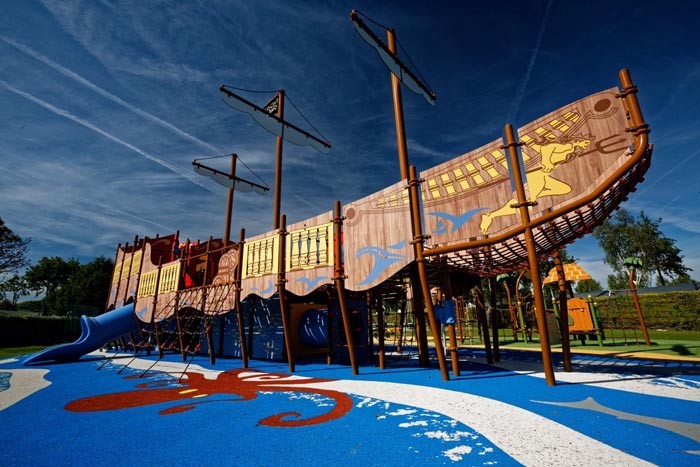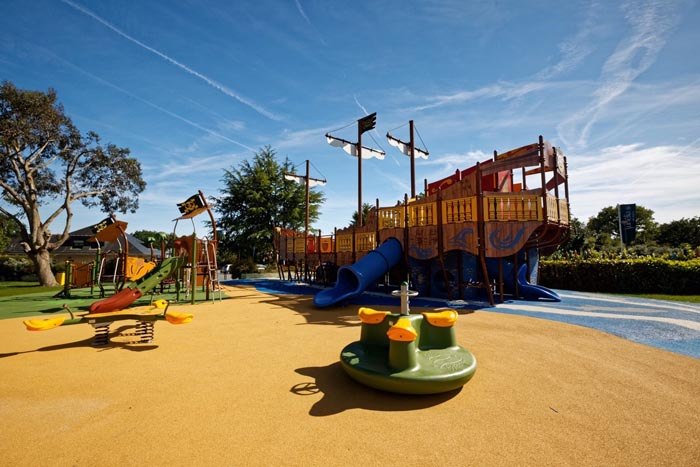 Accompanied by a multi-activity structure, this playground offers many activities for children where everything is related and has something to do with the theme of the ocean.
Children can experience the swashbuckling life of a pirate and walk the gangplank to disembark onto terra firma.
Through real technical prowess, Husson International responds and deals with tailor-made requests by designing unique and original play areas, based on Made in France know-how.